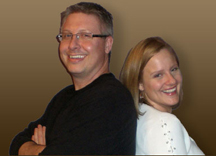 Lately we've been experiencing a significant increase in spiritual authority and prophetic anointing as we've been moving through this New Year. I've found myself encountering a greater weightiness of Gods presence in the spirit realm as I've been seeking the heart of God, and His direction for the body of Christ. This year can be defined with one word, INCREASE! As we seek first Gods kingdom in this hour, the Spirit of the Lord is causing great increase to come upon the church which will add ALL THINGS to us.
The Lord spoke to me that we have entered a season where we're going to hear about A Prophet's Reward. I know there have been many wonderful teachings on this subject, but I feel like something fresh and new is beginning to come forth out of heaven, in regards to this message.
Matthew 10:41 He who receives a prophet in the name of a prophet shall receive a prophets reward; and he who receives a righteous man in the name of a righteous man shall receive a righteous man's reward.
Saying Yes to the Voice of God
So what is the REWARD for one who receives a prophet? What is God saying about the prophet's mantle? I believe that when you embrace the prophetic anointing, you are saying yes to the Spirit of revelation, you are saying yes to the voice of God. The gifting and anointing upon that prophet becomes accessible to those who would embrace the operation and function of that ministry. This kind of reward can be seen in the lives of individuals as well as a realm of prophetic sight that would cover entire cities and regions. God wants everyone to be influenced by the spirit of prophecy. When we embrace the Spirit of revelation, we are inviting the mysteries of God to be revealed. We continually desire an unfolding revelation of God's plans and intentions for our nation and the nations abroad.
There is still another reward for embracing the prophetic mantle. If you look up the word reward, you will find the Greek word, Misthos, which means "Dues paid for work." This word also means "The fruit naturally resulting from toils and endeavors." God is not only opening our understanding of prophetic influence in this season, but He is giving the body of Christ an opportunity to receive the REWARDS that come from embracing the prophetic mantle. God wants us to receive the wages that have been paid for by embracing His prophets. He wants us to reap the fruit that has been sown through their endurance and faithfulness, as many have been forerunners in the body of Christ.
God is saying, if you will embrace the prophetic ministry that He is establishing, you will benefit from their labors as if they were your own!
Hunger in the Church Today
Currently, many have been crying out for a double portion of the Spirit of God. They have been asking God to increase the mantle of authority upon their lives. Just like the prophet Elisha was contending for something greater in his day, I believe we are beginning to see that same hunger in the church today.
2 Kings 2:9-10 And so it was, when they had crossed over, that Elijah said to Elisha "Ask! What may I do for you, before I am taken away from you?" Elisha said, "Please let a double portion of your spirit be upon me." So he said, "You have asked a hard thing. Nevertheless, if you see me when I am taken from you, it shall be so for you; but if not, it shall not be so."
I believe the reason Elijah said "You have asked a hard thing" is because it takes endurance and perseverance to walk in the power of God. You cannot be a casual seeker of the presence of God and expect to walk in greater levels of anointing and spiritual authority. God is looking for people who will be fully engaged with His presence, and out of that intimate place, the grace will be given to move into the double portion God has for each one of us. Greater authority requires a greater commitment, more anointing means we need more grace. Above everything we need the heart and mind of Christ to be fully functioning in the church as we advance into our time of increase.
A New Level of Spiritual Authority
These are some areas I felt the Holy Spirit highlight to me about the current season the church has moved into, what we are needing to advance.
Increase of spiritual sight, vision & purpose becoming more understood. (Proverbs 29:18)
Spiritual senses becoming more tuned into God. (Hebrews 5:14)
Multiplication of anointing & spiritual authority. (Numbers 11:24-29)
Many people are graduating into a new level of spiritual authority. With this increase there's going to be a greater demonstration of the power & authority possessed through the word of God. Many will find out how God has been preparing them through past seasons. Gifting and anointing will become more intensified, because of a greater weightiness of God's presence that will accompany the working of His Spirit in you. I want to encourage everyone reading this to allow Holy Spirit to help you make this transition that is necessary for your life. Do not become discouraged, but make the presence of the Lord your dwelling place as He moves you into a higher place in Him. Last of all, I want to encourage you to recognize when the prophetic anointing is present, to always yield to that presence of revelation that accompanies the prophetic spirit, by doing so, you are honoring the word of God and inviting a prophets reward.
Josh Crofton